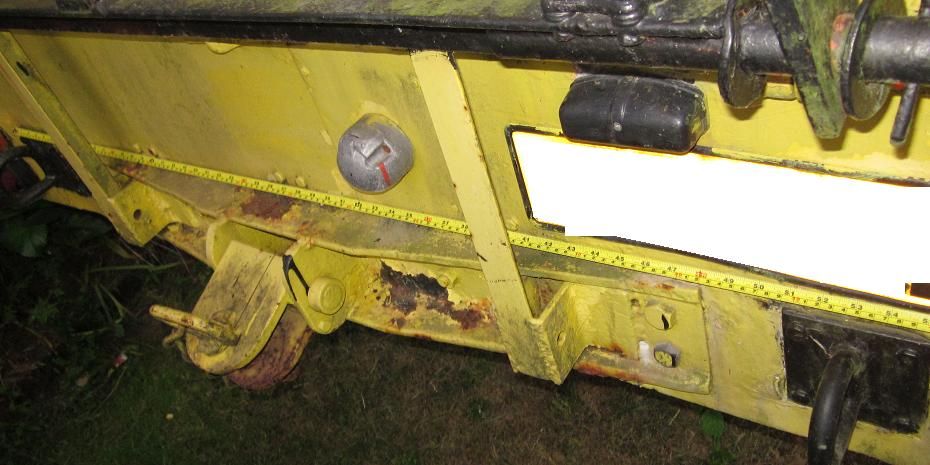 Roughly 51 inches. Best measurement I could get was 1288mm centre to centre on the left hand bolts. Unfortunately I could not get a flat run with the tape, so it may be a bit shorter than that, I think that works out at about 50 ¾ inches, but again it Think it may be a little shorter than that.
…. Oh dear I had just planned out a get rich quick scheme that involved shipping containers of rusty door tops from NZ to here, welding our top halves onto your bottom halves and making a million. I guess that's back to the drawing board
What about tyres do you wear out the tread on the bottom half or the top half?